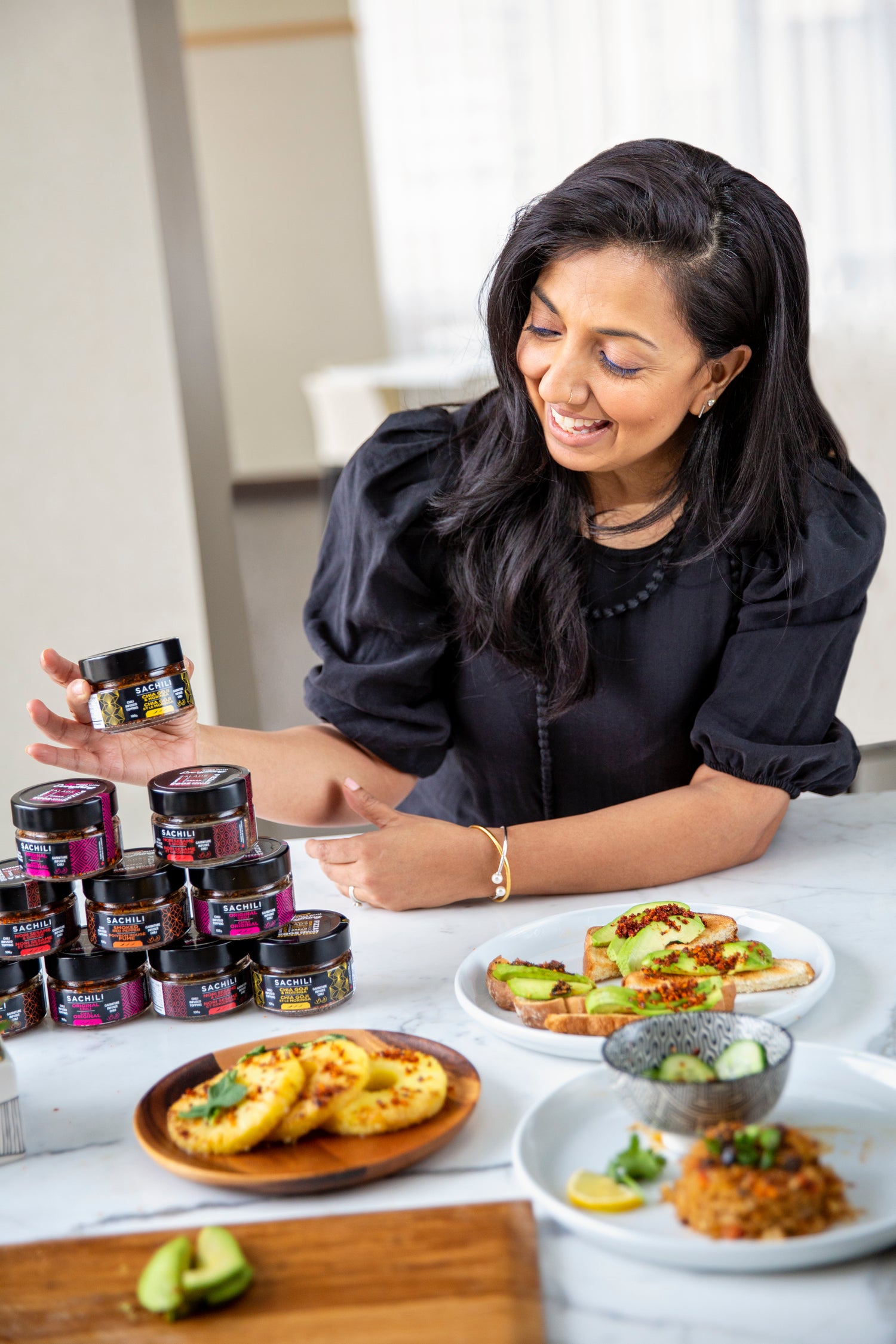 LIFE IS BETTER, WHEN YOU SACHILI!
Ever come home, feel uninspired about what to make and quickly put together your go-to-meal, then call it a day? Bored of putting together the same recipes over and over again, but wishing you could effortlessly elevate your breakfast, lunch or dinners in a simple, easy way? Pull up a seat – we're about to step up your game in the kitchen!
Introducing Sachili, a line of mouth-watering condiments formulated with a twist on the expected flavour of chili – where flavour beats heat! Traditional spices come together to create modern flavours, making it truly unlike any infused chili product on the market. Sachili's 100% natural sauces and flavour toppings boldly add flare to just about any dish, instantly transforming an ordinary sweet or savory food offering into an extraordinary experience. 
Make Sachili your gourmet sidekick. Forget about eating out or ordering in – bring back excitement to your favourite foods with the globally-inspired taste of Sachili. Make sharing food fun again; we promise your family, kids and friends will be asking for seconds! Venture into the world of Sachili and watch your palette transform with just a spoonful of flavour! 
EAT. PLAY. SACHILI!